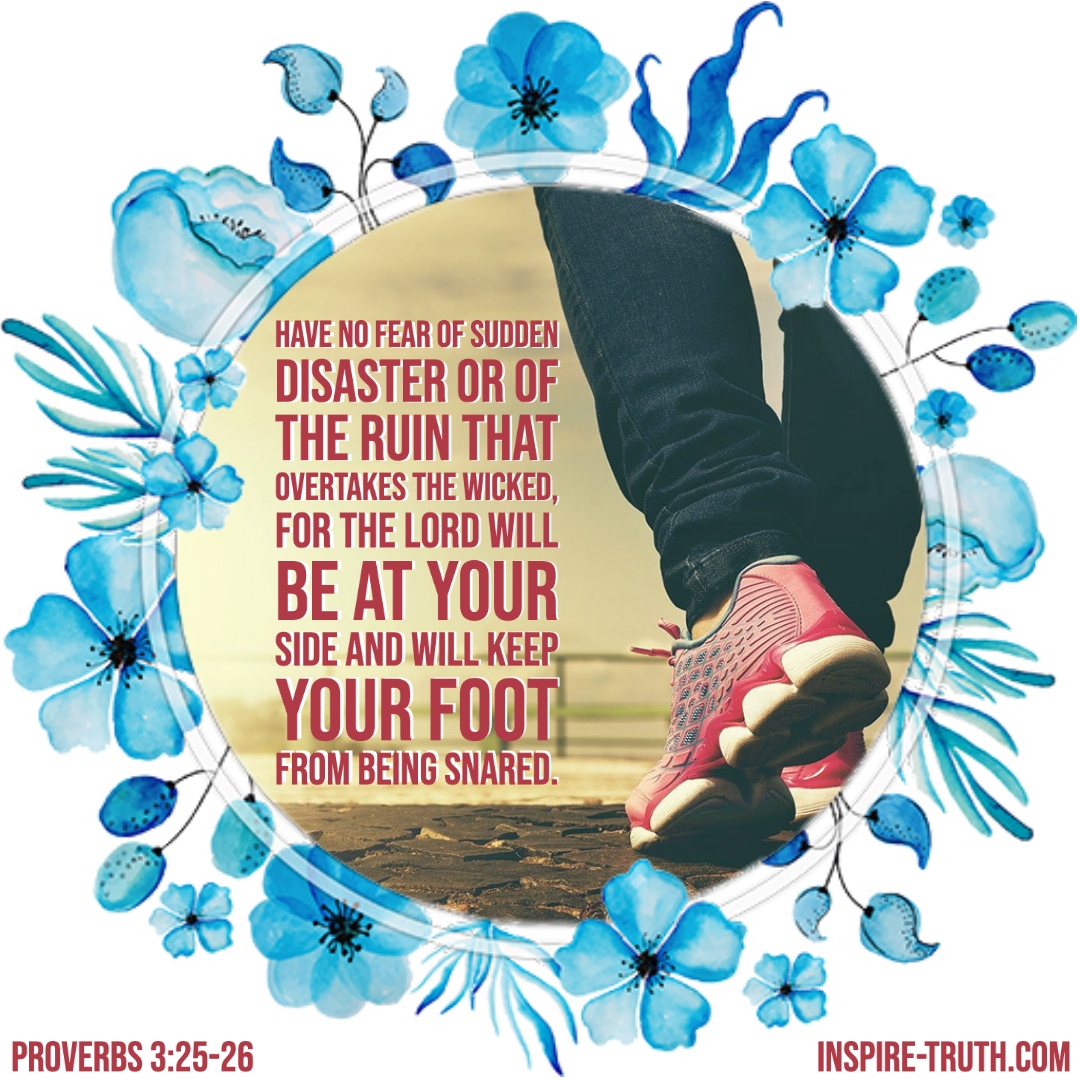 As my family battles the enemy on every side, reading Proverbs 3:25-26 the other morning gave me hope that I pray will encourage you as well!
Though disaster seems to lurk around every corner, I've watched how my dad is remaining calm and faithful to God, unmoving amid Satan's attacks. Inspired by his strength, I have adopted this outlook and have seen a significant change in my life!
When we let go of our earthly worries and doubts, holding onto God's promises instead, we will experience an awakening.
Through my family's obedience and trust, God is giving us victory! It's like these verses say, why do we need to fear the traps of the wicked when we have the Lord Almighty on our side? He is fighting the enemy for us and hears the prayers of the honest and righteous! If we remain in Him and act in godliness, our feet will not be caught in a snare.
So, as I see this scripture's fulfillment first-hand, I want to let you know that you don't need to be afraid either. It's not too late to walk on the path of wisdom, leaning on the Lord for all your needs. He's listening and will sustain you, using your faith, obedience, and victory to bring glory to the Kingdom!
What are you holding onto today? Are you fighting a war you can't win alone? Lay it all at Yeshua's feet and watch as your faithfulness brings restoration and freedom!