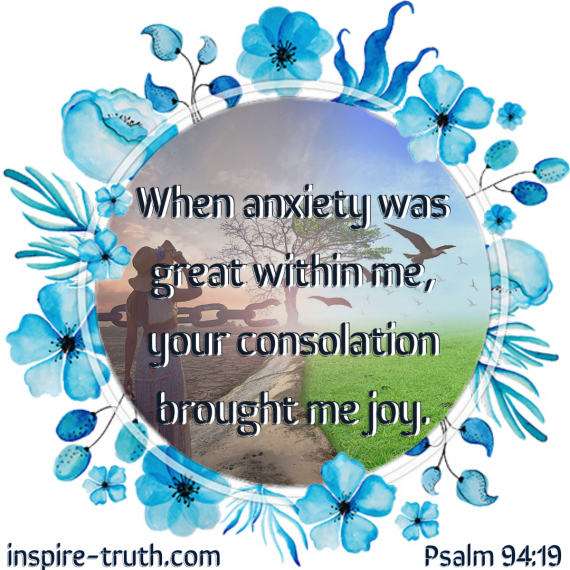 "When anxiety was great within me, your consolation brought me joy." ~ Psalm 94:19
Any illness feels torturous when you're in the midst of the storm, but it's the recovery that is the most mentally trying. When you're at the crossroads of being well but still feeling drained, that's when your mind begins to experience a swarm of emotions and thoughts, sending you into a spiral that can be more damaging than the illness itself. Unfortunately, I have yet to master how to remain standing when a tornado rips through my life; thankfully, I have friends who point me back to the only One who can restore the sanity that was lost in the darkness.
Last month (January), as I recovered from covid/laryngitis, I struggled to find joy as I acknowledged that I wouldn't reach the goals I had set for myself. Stung from all of the doors that had closed in my face after feeling on such a high, it was difficult to focus on the Lord and count the blessings around me as the days ticked by and my energy still lagged. Nevertheless, amid the darkness, there was a glimmer of light at the end of the tunnel that only grew brighter after a friend sent me Psalm 94:19.
When we feel discouraged or like every door is slamming in our faces, God is there to remind us that the sun will shine again. There is a purpose in these setbacks, and though we might fall, that doesn't mean we can't get back up or find joy and hope amidst our circumstances. And, guess what else? We don't have to navigate through the pain alone! God is right there with us, even when we don't feel Him. He is listening and knows exactly what our tears are for. So, this month, lay your worries, anxiety, and burdens at the feet of the Father, and accept the consolation, love, and hope God wants to give in exchange. He is a good Father and will never forsake us or leave us defenseless — especially when we're struggling to grasp onto the light!