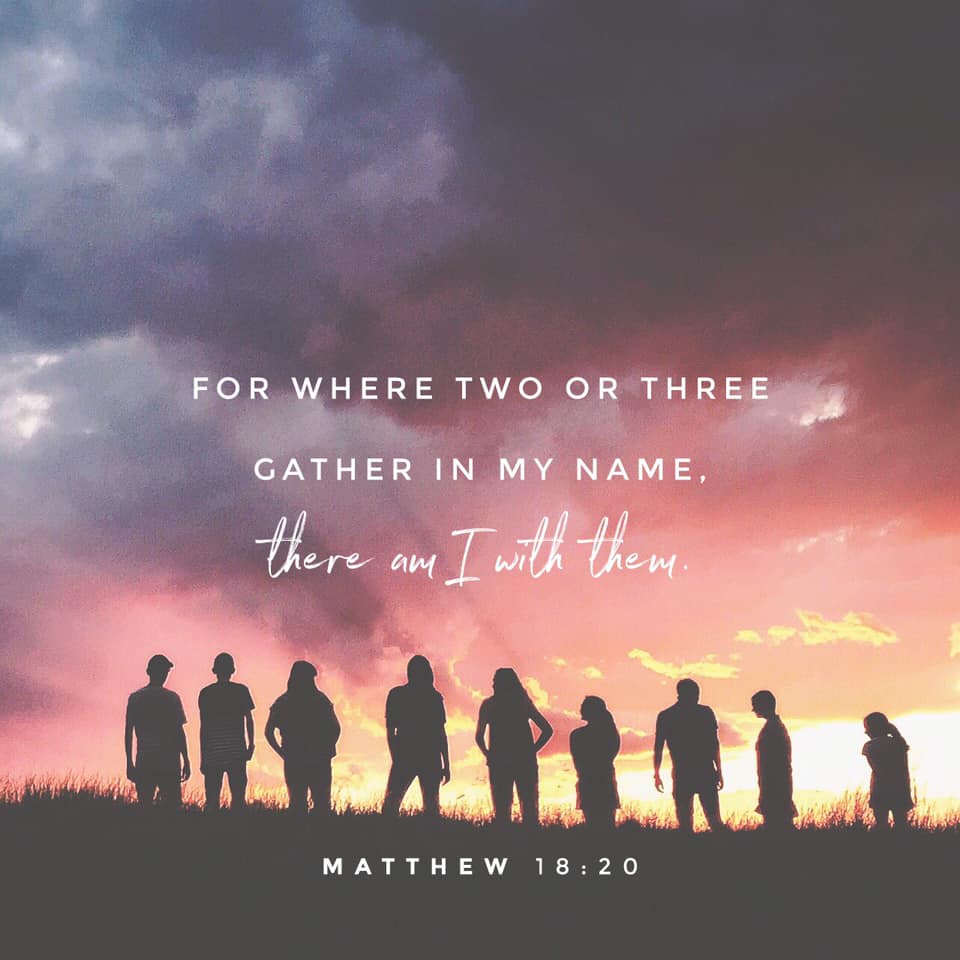 Today, I found out that someone I know has been in a rock-climbing accident and is currently in the ICU. His family and friends are gathering together tonight to stand in agreement and pray that the swelling in his brain will go down. His sister quoted Matthew 18:20 in her post, and as I read this chapter tonight, I felt the need to write this short post.
What are you praying for today? Maybe you're don't know what decision you should make, or you're sick and want healing. Whatever your needs, the Bible frequently talks about bringing those requests before the Father, and He will answer you. The Lord hears us wherever we are; however, Matthew 18 says that when two or more are gathered in Yeshua's name, He will be with them. Standing in prayer with close family and friends, or even as a church, is powerful. When we are in unity with one another, the Spirit has the chance to move through us and reveal the solutions to what we've been asking for.
So, tonight, please stand with me in prayer for Carson's healing. And also, if you have any prayer requests or testimonies, write them in the comments below or on Inspire-Truth's website. We are all a part of the body of the Messiah and shouldn't feel alone when going through tough times. Our God is faithful through all things!
"Again, truly I tell you that if two of you on earth agree about anything they ask for, it will be done for them by my Father in heaven. For where two or three gather in my name, there am I with them." ‭‭Matthew‬ ‭18:19-20‬ ‭NIV‬‬
: YouVersion