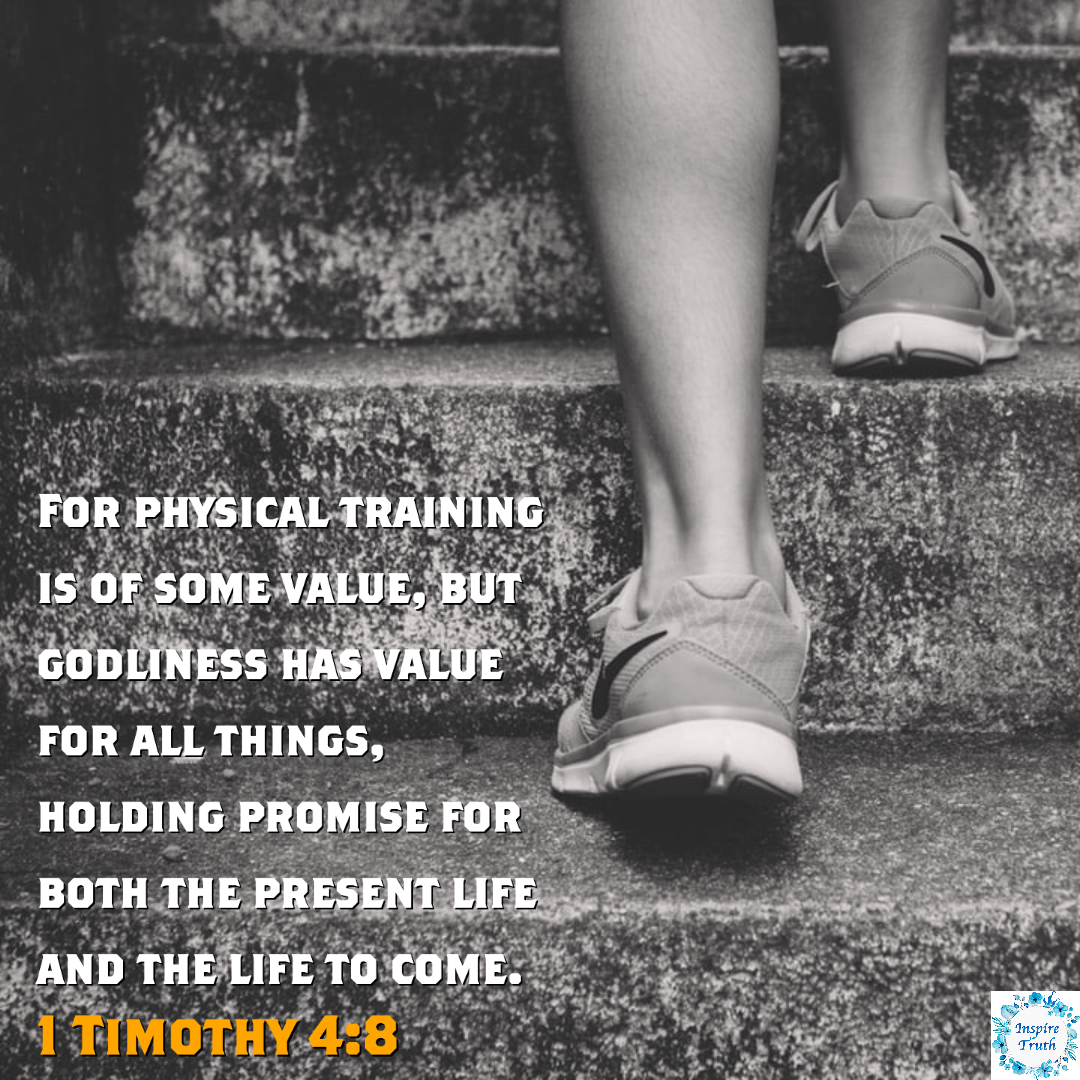 In a world where your appearance is always being judged, and teens feel pressured to look "the part," it's super important that we understand the effect godliness has on our lives.
When we train and get our bodies into shape, we are working our muscles and training our minds to persevere through the pain; but, learning what it means to be godly and follow in the steps of our Savior (1 Peter 2:21) not only strengthens our spirits but prepares us for the day we are called to battle. ⚔️
Psychical training is necessary as we need to train our bodies, stay healthy, and look after ourselves; however, we also need to remember to make time to meditate, pray, and build our godliness so when the time comes for the Lord to call on us, we will be ready for action in both body and spirit!